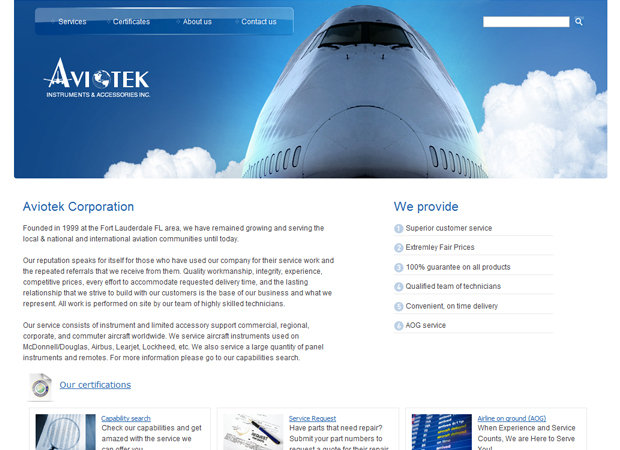 Project Description
Aviotek is one of the leader companies on instrument and limited accessory support for commercial, regional, corporate, and commuter aircraft industry. 
The development of this website includes a renovated and web 2.0 based design for fast load and conformability along with a state-of-the-art backend to allow them the easy configuration and management of the front-end solution.
Search capabilities, online orders, client's management and inventory's management were part of the our accomplished requirements for the development of this website.
If you are interested on something like this please give us a call, all estimates are free, give us a try, you will never regret it. 1.305.432.5115.

Search our website

Articles

Applied Technologies

XHTML

DHTML

CSS

XML

PHP

JavaScript

AJAX

DOM

Python

Java

C

SSL

MySQL
Applied Web Development Services
Applied Online Marketing Services