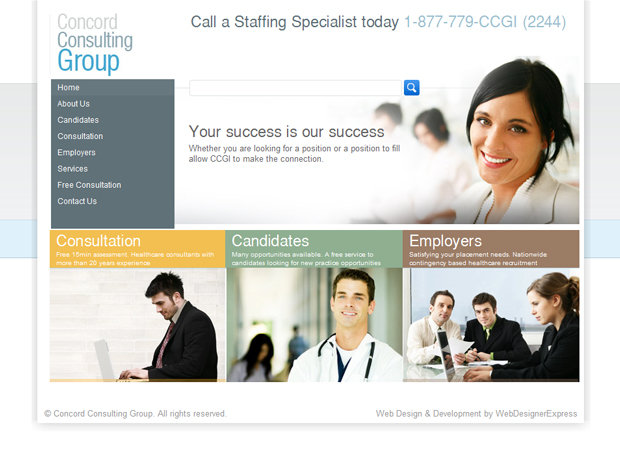 Project Description
This is a professional informational website. This client had several of ideas on how this website had to function, he need to be able to expand the back-end administration of the site as the site grew. The site need to be simple and classy as it is intended to doctors and nurses on the medical field.

The Web Design part of this website had its challenge, the client wanted a colorful site but need to make it professional at the same time. Our web design and graphic artists was able to come up with one of kind design. This web design is light and colorful at the same time. Making it professional and simple, as per client request.

The Web Development part of this website is one of the most advanced of its kind. Our Web Developers were able to create a "expandable tree menu" in the back-end platform so it would fit all of the client request for future add-ons of the site. In the near future this website will have its own search engine so users can search for jobs and doctors near his/hers area.

Search our website

Articles

Applied Technologies

XHTML

DHTML

CSS

XML

PHP

JavaScript

AJAX

DOM

Java

C

MSSQL
Applied Web Development Services
Applied Online Marketing Services