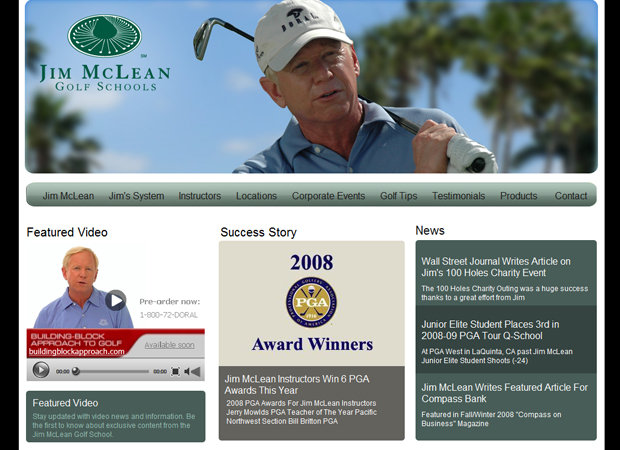 Project Description
Jim McLean is one of the top 3 best golf instructors on the country today, his installations has been rated as the best on the nation and his instructors and programs are included into the top 100 worldwide.
On the early 2008 we were responsible for creating a website for the Doral school, located in Miami, South Florida. After the successful completion of this website we were contacted again, this time to build all the schools and the main site.
All this websites enjoy a creative and innovative back-end that allow the webmasters to manage, edit and modify any aspect of the website at any time, programs information, online sales, newsletters management and photos galleries are part of the functionalities this site included.
If you are interested on know more about our services please contact us at 1.305.432.5115

Search our website

Articles

Applied Technologies

XHTML

DHTML

CSS

XML

PHP

JavaScript

AJAX

DOM

ActionScript

Python

Ruby on Rails

Java

C

Perl

SSL

MySQL

MSSQL
Applied Web Development Services
Applied Online Marketing Services