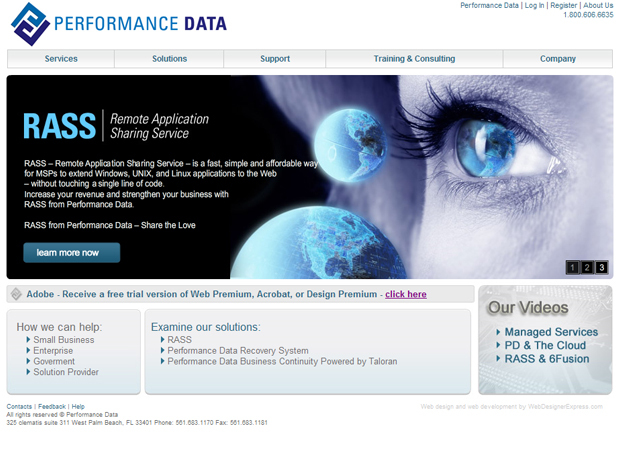 Project Description
As a Professional Software and IT Development company Performance Data know their business. They are familiar with all types of web design and web development. They came to Web Design Enterprise because they know we are the best on what we do. The project you see above was created 100% custom made of the Performance Data Team. The website has a custom made flash animation on the home page and the website has over 50 pages on it. With every page having its one graphical banner on the top of every page this website is truly functional and high-end at the same time. It was a pleasure to work with the Performance Data Team.


IT Web Development Specialists!
If you are and IT Company choose us for your web development and online advertising needs!

Search our website

Articles

Applied Technologies

XHTML

DHTML

CSS

XML

PHP

JavaScript

AJAX

DOM

Flash

ActionScript

Python

Java

C

MySQL
Applied Web Development Services
Applied Online Marketing Services