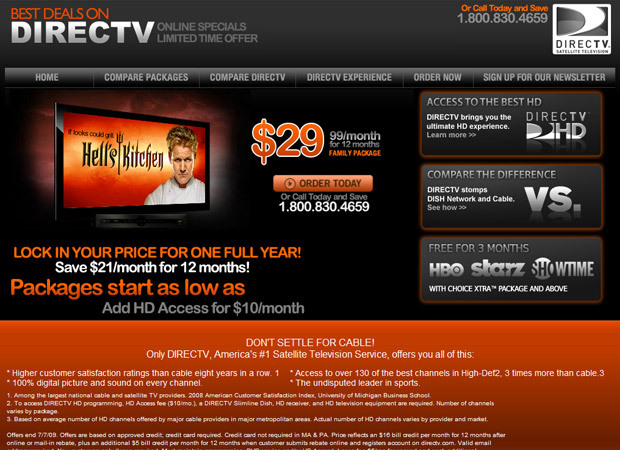 Project Description
In essence this website mix two different concepts, a different look to an existing service, as most people know Directv is one of the most diffused and used satellite TV services in United States. Our challenge was to create a website to sell their services and plans with a different look.
Our web design team came up with the solution to mix the concept of a fresh and clean design to offer the Direct TV services.
Web development also played an important role in the creation of this website, a system to take online orders was custom made to meet our client requirements, every visitor of the site now have the option to place their orders online and request for services sooner.
If you are in need of an original design for a website you already have or want to create contact us. Call us at 305.386.9003

Search our website

Articles

Applied Technologies

XHTML

DHTML

CSS

XML

PHP

JavaScript

AJAX

DOM

Flash

ActionScript

Java

C

MySQL
Applied Web Development Services
Applied Online Marketing Services