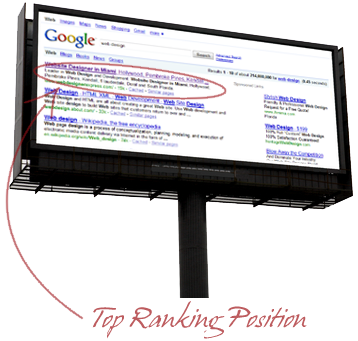 Internet Marketing
You have a web site with the products or services you like to sale. Now what?
Well, as everything else your next step is let the planet know you exist and that your services are available for whoever needs them.
Internet is the biggest and cheapest place to place your advertising; in fact Internet Marketing is only superated by TV Marketing on size and effectiveness.
The online advertising field is growing exponentially, every day more people, and companies discover the opportunities Internet offer to their business, so why not you? Why not give it a try and see how far you can go?
Use the following services as a brief guide of what we can do to increase your opportunities of success, or give us a call, we will more than happy on assisting you. 1.305.432.5115.